Our Guide to West London restaurants continuing 'Eat Out to Help Out' discounts this September
We list the eateries in Hammersmith, Chiswick and Shepherd's Bush where you can still find a dinnertime discount
Throughout August, Mondays became the new Fridays and Wednesdays the new Sundays as eateries across the Country had their weekdays shaken up thanks to the Governments 'Eat Out to help Out' scheme. From Monday to Wednesday, customers could enjoy 50% off their food bills at restaurants and cafes signed up to the scheme. And enjoy they did. In the four weeks of August, more than 64 million meals were reportedly claimed in the UK.
Now, as we enter September, many of us will be mourning our excuse for a mid-week meal out, but fear not as many local restaurants have decided to continue their own versions of the scheme. Here's some of the eateries offering the discount in September: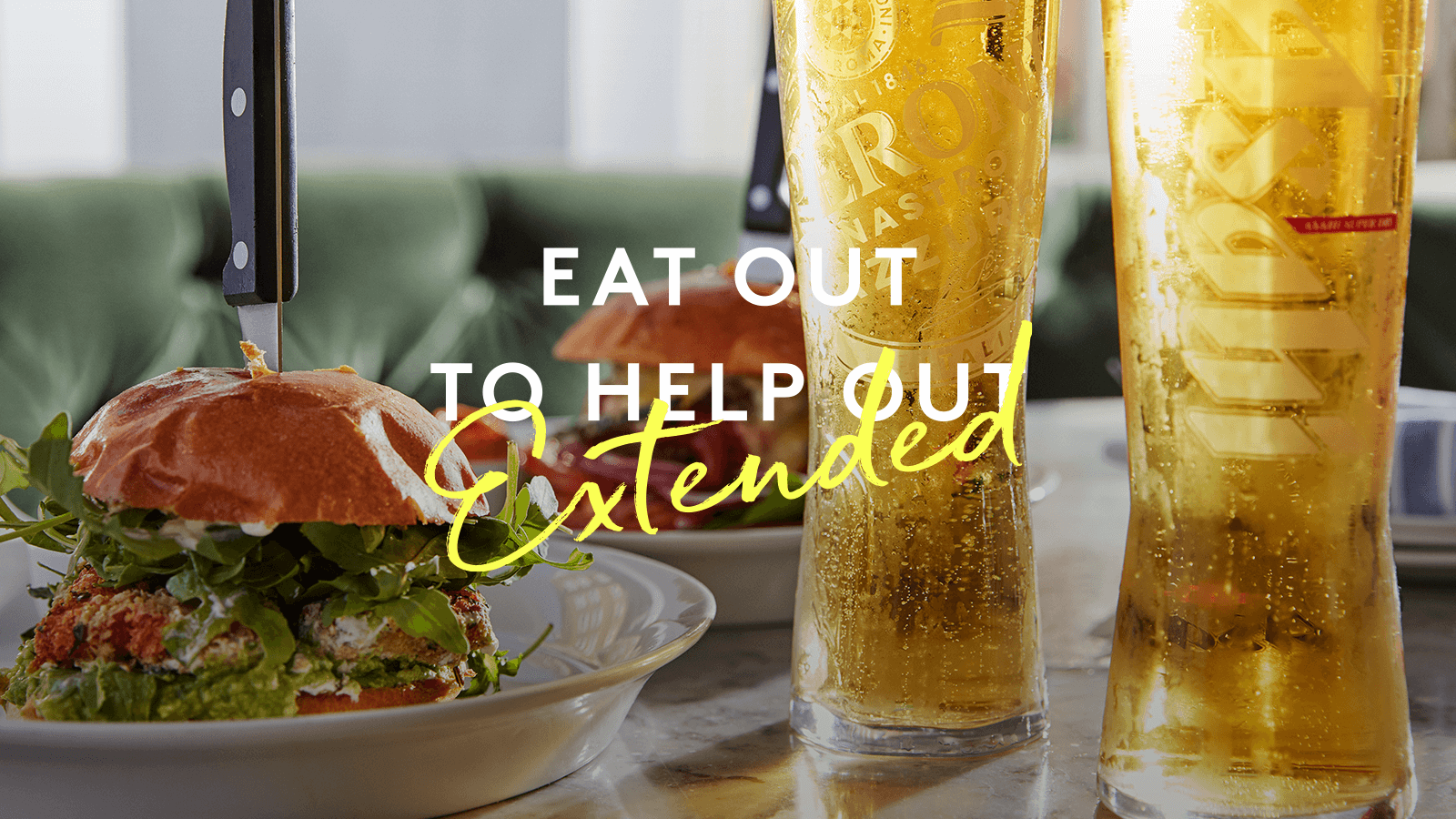 Chiswick
No.197 Chiswick Fire Station, Chiswick High Road
The lively all-day restaurant and cocktail bar on Chiswick High Road is keeping the 50% discount exclusively for Address Card members. Membership is free, and cards can be collected in the bar at the time of your booking.
Villa di Geggiano, Chiswick High Road
The Bollo, Bollo Lane
The Lamb, Barley Mow Passage
With the scheme you can get a half roast chicken Sunday lunch for less than £7.50.
The City Barge, Strand-on-the-Green
Annie's, Thames Lane
For September, Patrons can get £10 off their bills Monday-Wednesday, minimum spend £20.
Franco Manco, Chiswick High Road
Hare and Tortoise, Chiswick High Road
To mix things up, the Hare and Tortoise have taken the discount digital, offering £5 off Deliveroo orders Monday-Wednesday. Minimum order £20.
Little Bird, Burlington Lane
The gorgeous cocktail lounge and restaurant will take £10 off your bill if you spend more that £10 on food before Thursday.
youmesushi, Turnham Green Terrace
Long before it was cool, youmesushi had been offering a £10 discount on orders on Tuesdays. The discount continues this month, just use the code 'Tuesday' when you spend over £35.
Michael Nadra Brasserie, Elliot Road
Continuing the scheme but only on Tuesdays and Wednesdays.
Outsider Tart, Chiswick High Road
The scheme has finished here, but on Wednesdays from 5pm dinners are still 50% off.
Vinoteca, Devonshire Road
For lunch and dinner every Monday to Friday throughout September, Vinoteca are offering £15 for two courses or £18 for three courses, with a glass of wine included.
Chapati Club, Acton
Hammersmith
Haweli, King Street
With their own take on the EOTHO, Haweli Indian are offering 25% off food Monday- Friday, up to £5 per person.
The Crabtree, Rainville Road
Kamasutra, King Street
The Salutation, King Street
25% off Mondays – Fridays 12-5pm.
Pekoe Mellow, Aldensley Road
Also continuing with an altered version of the deal on Tuesdays and Wednesdays is the Brackenbury Village Sri Lankan tea house and restaurant where patrons can get 30% off their food bill.
The Pear Tree, Margravine Road
Sam's Riverside, Crisp Walk
Sam's loved the scheme so much they decided to continue it on Tuesdays and Wednesdays.
The Havelock Tavern, Brook Green
The Gate, Queen Caroline Street
Shepherd's Bush
Little Napoli, Uxbridge Road
Not only are Little Napoli extending the discount into September, but from Monday they will be adding Thursdays to the deal as well.
Comptoir, Westfield White City
Franco Manco, Westfield White City
Ichiba, Westfield White City
Kricket, White City
Putting their own spin on the discount scheme is modern Indian powerhouse 'Kricket'. Every Monday for the rest of 2020, customers can get 50% off all food and soft drinks and, unlike the Government scheme, there's no limit to the final discount.
Balans, Westfield White City
Busaba, Westfield White City
Princess Victoria, Uxbridge Road
All Star Lanes, Westfield White City
Bill's, Westfield White City
Cabana, Westfield White City
Puttshack, Westfield White City
50% off pizzas and all kids meals Monday – Thursday.
Tapas Revolution, Westfield White City
Until 16th September.
The Real Greek, Westfield White City
This list is by no means exhaustive, and we will be adding to it continuously. If you find somewhere that we have missed, send us a message on Instagram , Facebook, Tweet us or send an email to autumn@hortonandgarton.co.uk.